Business Development Diva
Christy Bard is our Business Development Diva and every day she is in our New Braunfels community along with our surrounding communities living up to her title as she is passionately out there spreading the good word of everything we are doing at Hear in Texas.
Christy has lived in New Braunfels since 1998 when she moved here after graduating from Southwest Texas State University in San Marcos with her bachelor's degree. She fell in love with New Braunfels while she was going to SWT and wanted to stay in the area. New Braunfels has been her home ever since.
Christy's passion is serving others and being an amazing resource for everyone she meets. That is actually how Dr. Sally and Carlos met her right before we opened our practice in the summer of 2021. She was marketing with a home health company at the time and wanted to make sure that we were getting connected in the NB community…giving us networking contacts, organizations, and tips on how to plug in to New Braunfels. That night we met at Krause's, Carlos told her she would be working for us one day and exactly a year later (as God would have it) she became the Business Development Diva for our practice.
At the same time Christy joined the Hear in Texas family, she was asked to take on the leadership role of our local healthcare networking group called the Traveling Trade Show (TTS) Crew. This has been an amazing asset to TTS as well as to our practice as we have enjoyed networking with this incredible group of healthcare professionals.
Christy comes to Hear in Texas with a background in healthcare with a variety of experience to bring many talents to our company to continue to grow our practice. She has stated many times (and has been told this by her peers) that this role with Hear in Texas is a match made in heaven, as it brings together all of Christy's passions into one role…serving others, being a great resource for others, and being a part of our patient's journey to better hearing!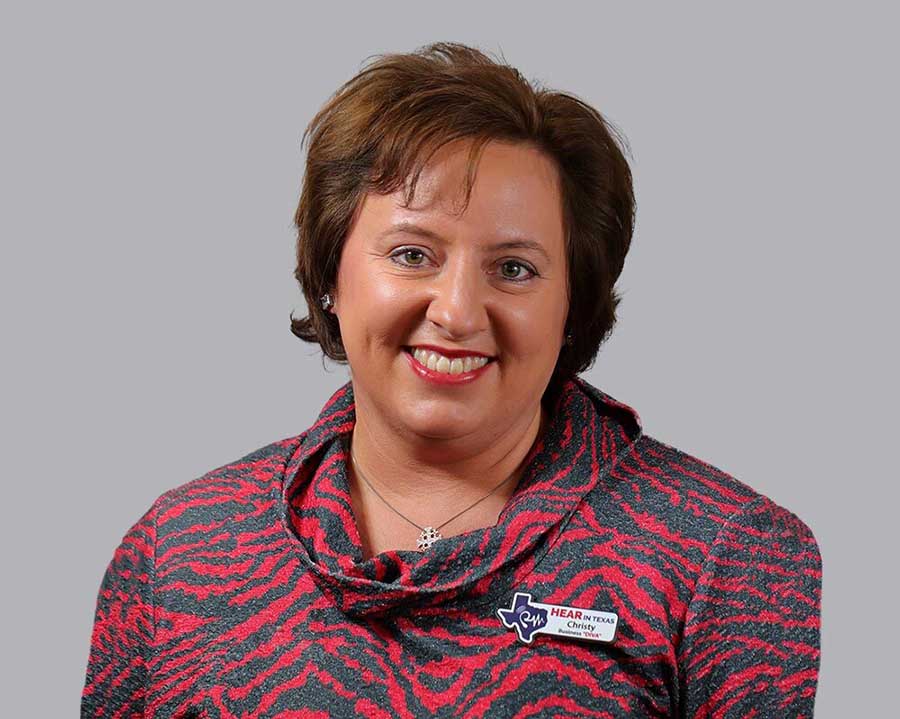 If you have a question or would like to speak to Dr. Sally to receive advice about your hearing or a loved one's hearing, then you can request a callback.
You will then receive a phone call to discuss your needs, answer any questions that you may have, and offer no-obligation support/advice.
It would be wonderful to connect!
"*" indicates required fields