A PERSONAL MESSAGE FROM DR. SALLY MIRANDA
"Having helped tens of thousands of local people to achieve better hearing and having built a national reputation for pushing the boundaries and delivering advanced audiological care, I decided to make a change.
"In late 2021, I sold my clinic in Midland and decided to relocate with my husband to New Braunfels to start a new chapter in our life together in this beautiful and exciting part of the world.
"The doors to a brand new state-of-the-art clinic were opened in July 2022 and my time and attention is now spent meeting many wonderful local people to help them to hear the life that they love and reconnect with the world around them.
"Although the highest audiological standards are a core part of our DNA, you'll discover that this is far from a stuffy and sterile medical environment. This is advanced hearing care with real heart and soul!
If you or a loved one are concerned about your hearing, and you're looking to partner with an expert that has helped tens of thousands of others to achieve the outcome that you're looking for, then my team and I are here to help."
Advanced Diagnostic Hearing Evaluations – Look at the Why Behind the What
There's no shortage of places to have your hearing tested, whether online or even at a local big box retail store. But in the same way that you wouldn't trust the internet or a retail employee to make a medical diagnosis, it's high-risk to put the fate of your hearing health in their hands.
Although most common hearing tests simply look to answer the granular question of if you have a hearing loss and need hearing aids, our diagnostic hearing evaluations looks much deeper to determine why you may be experiencing hearing challenges to solve the core problem.
This means that we often discover that hearing aids are not the right solution to a hearing challenge and explore alternative treatment options.
Helping You to Choose the Right Hearing Technology through our Partnerships with all Manufacturers
With each level of hearing loss and person that we help having their own unique set of circumstances, there is never a "one size fits all" approach.
That's why we partner with every hearing aid manufacturer to ensure that we can always find the right solution for your unique needs.
This also means that we're often front of the queue to get our hands on the latest hearing technology to ensure that you always have access to the latest developments.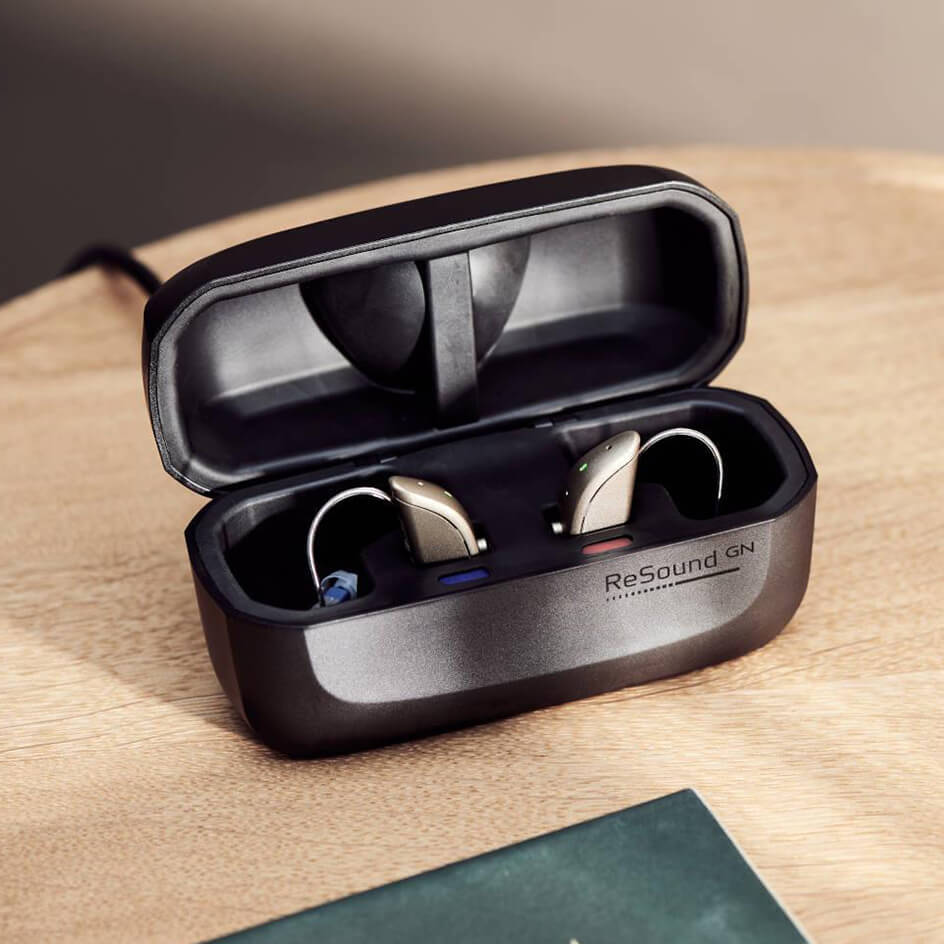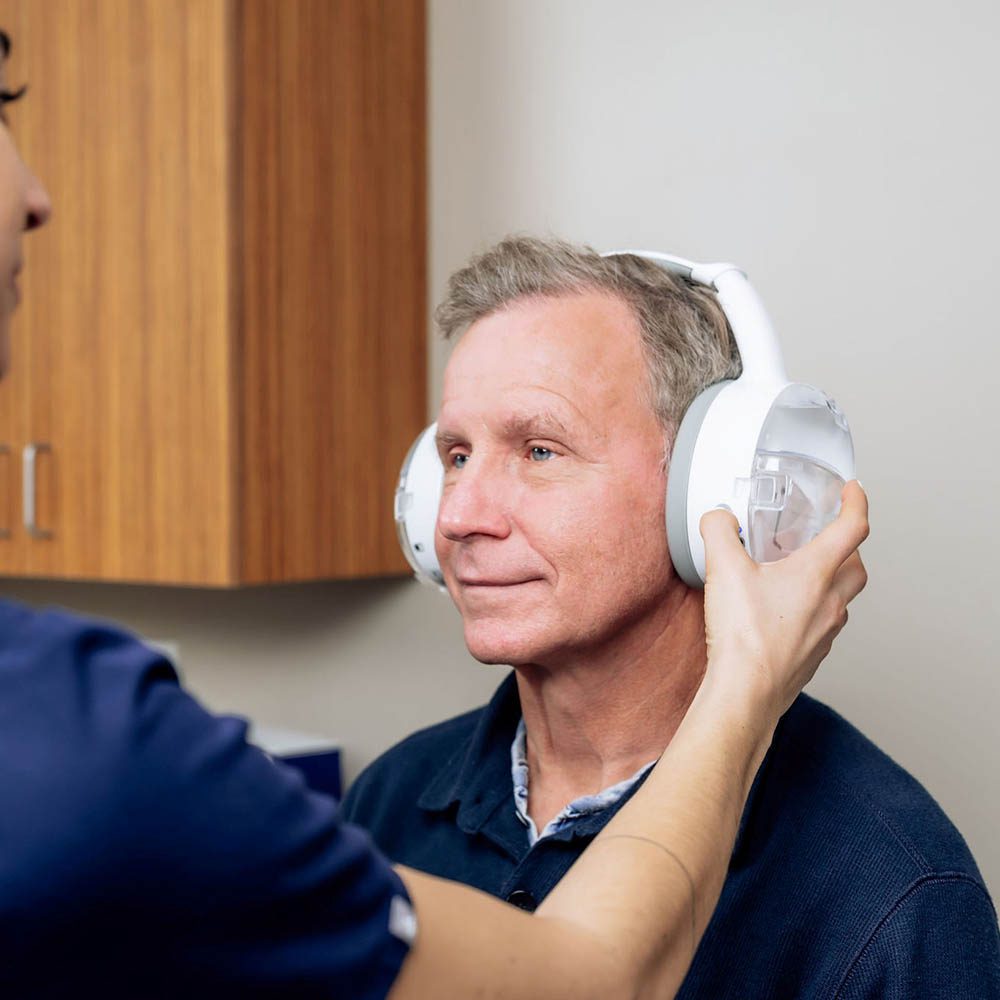 Earwax Removal Experts for New Braunfels
Although earwax is a natural substance that protects your ears, it can often build-up and cause your ears to become blocked. When this happens, it can result in a sudden hearing loss, headaches and dizziness.
Although over-the-counter options are available to self-treat, the correct and medically-recommended way to address this challenge is to visit a Doctor of Audiology to have your ears professionally cleaned.
Through utilizing the latest technology, removing earwax is quick, pain-free and will ensure that you can walk away with your ears feeling clean and clear.
Dr. Sally Miranda
Doctor of Audiology and owner of Hear in Texas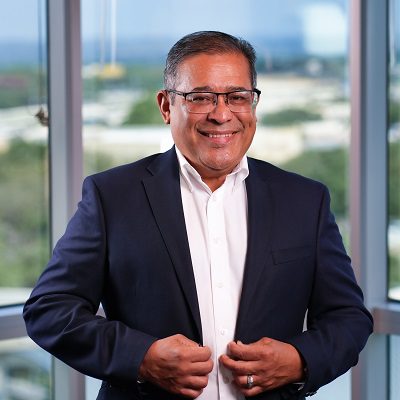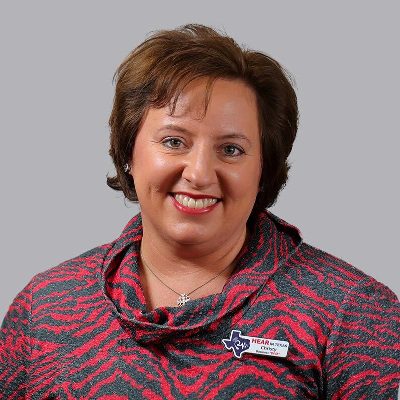 Christy Bard
Business Development Diva
If you have a question or would like to speak to Dr. Sally to receive advice about your hearing or a loved one's hearing, then you can request a callback.
You will then receive a phone call to discuss your needs, answer any questions that you may have, and offer no-obligation support/advice.
It would be wonderful to connect!
Don't want to wait? Call us at: (830) 360-2000
"*" indicates required fields
//
Hearing Health Resources
//
In the heart of our community, nestled among the businesses that make our town unique, lies a gem that has redefined healthcare for many – the Diabetes & Metabolic Wellness Center. At Hear...
read more