Hearing Aid Repair For New Braunfels, TX And Beyond
Prescription hearing aids are an essential piece of equipment for those who need a little extra help when it comes to hearing and communicating with others.
In addition to helping you stay connected with friends and loved ones, they help you continue to interact with coworkers, neighbors, and other members of the community, enabling you to carry out the basic daily tasks of an independent lifestyle. However, when these amazing pieces of technology don't perform as designed, it can be very frustrating.
Overcoming the challenges of underperforming or non-functioning hearing aids is the reason behind the hearing repair service we offer to New Braunfels and surrounding communities at Hear in Texas. Whether you take advantage of Remote Access Audiology for troubleshooting or programming support or need to bring them by the office for maintenance and/or repair, we've got you covered.
Hear In Texas Partners With Major Hearing Aid Manufacturers
A major advantage our hearing aid specialists have involves the strong relationships we maintain with major manufacturers, like:
Resound (distribution and repair)
Starkey (distribution and repair)
Widex (distribution and repair)
Phonak (distribution and repair)
Signia (distribution and repair)
Oticon (distribution and repair)
Jabra (distribution and repair)
 Our partnerships mean that our hearing aid technician is able to find the right solution to fix your prescription hearing aids.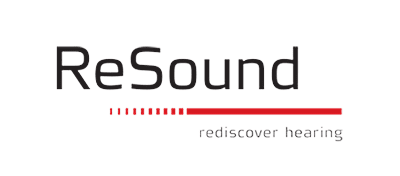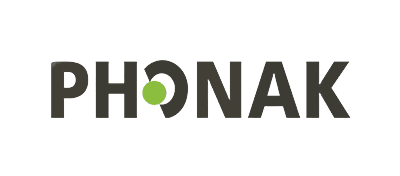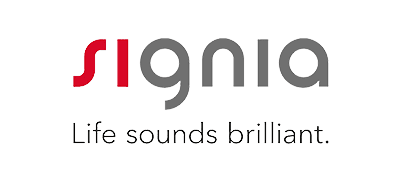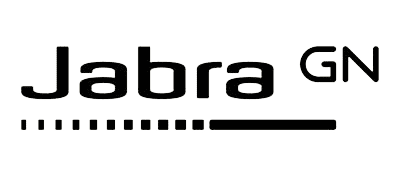 Three Common Hearing Aid Repair Issues
Of the thousands of hearing aids we've repaired over the years,
the majority of repair issues fall into one of three categories:
Wax buildup that penetrates into the delicate electronic components and causes them to malfunction.
Excessive moisture causes them to short out or creates a faulty connection due to corrosion.
Broken components and loose wires from daily wear, dropping and/or stepping on your device, and faulty components.
Most of these issues can be avoided by developing a faithful habit of daily cleaning and care of your hearing aids, keeping them from getting wet, and performing frequent inspections of your device to identify problems before they get worse.
Also, keep up with deep cleaning and scheduled maintenance appointments, just like you do with oil changes and scheduled maintenance to extend the life of your car.
The good news is that our specialist has the right know-how and equipment to provide you with fast, effective results if you run into a problem with your hearing aids. In most cases, we can diagnose your hearing aid issue and then get them back in working order while you wait.
When your device is completely broken or the problem is beyond what our expert can deal with in the office, we'll find a solution by contacting your hearing aid manufacturer. Most of the time, the manufacturer will request that we send them in for repair, which means we'll send them via Federal Express or DHL to get them back to you ASAP, but these delivery services will cost a little extra.
We keep plenty of reconditioned hearing aids available to loan you a hearing aid or a pair while you're waiting for yours to be repaired. Your loaner hearing aid will be as much like your regular one as possible. They may not be perfect, but they'll do in a pinch, making it possible to continue your regular daily schedule without interruption.
FAQ'S About Hearing Aid Repair
Q: How Much Do Hearing Aid Repairs Cost?
If we are able to repair your hearing aid in the office, the cost may be as low as $75. If the aid has to be sent to a hearing aid repair factory, the cost will range from $300 to $500, depending on the age of the hearing aid and the length of the warranty provided with the repair.
Q: Why Should I Trust You To Fix My Hearing Aids?
We've been repairing and servicing hearing aids for several years, keeping hundreds of clients happy, many without even having to send the hearing aid to a factory to be repaired!
Q: Can't I Just Repair My Hearing Aid At Home?
Please don't. The thought makes us cringe. Outside of daily cleaning, keeping them dry, and changing batteries, leave any hearing aid repair to the experts who have the right training and equipment to do it right without invalidating the warranty on your device or doing damage to the delicate technology and programmed settings designed to provide you with very specific hearing assistance.
Q: Should I Replace Or Repair My Hearing Aids?
In some cases, repairs might cost more than replacement, but that's usually not the case. It's best to replace if the damage is irreversible and it is covered by your device manufacturer. Replace if your hearing aids have a long history of needing repair, are out of warranty, and/or are approaching or beyond five years of service in order to take advantage of new technology.
Q: How Long Will Repairs Take?
Simple repairs can be done while you wait. Those with more extensive damage might take a little more time, and sometimes we have to send them to the manufacturer. Checking your device when you clean it in order to identify minor damage before it becomes a more serious problem can also shorten repair time.
Schedule A Hearing Aid Repair Appointment
Are your hearing aids damaged or not performing as designed? Bring them to the repair expert at Hear in Texas so you can continue to enjoy the lifestyle benefits they provide.
Contact us by completing and submitting the adjacent form, and we'll call you to schedule a hearing aid repair appointment.
"*" indicates required fields