Hearing Screening for City Employees
Why Is Your Staff's Hearing Important?
With data showing that 1 in 8 of us have some form of hearing loss, and a recent study highlighting that an untreated hearing loss dramatically impacts work performance, your staff's ability to hear has never been important.
This is especially important in loud workplaces, with noise-induced hearing loss being irreversible – if your team are regularly around loud noise, a regular hearing screening is very important to catch any potential hearing loss early and take preventative measures.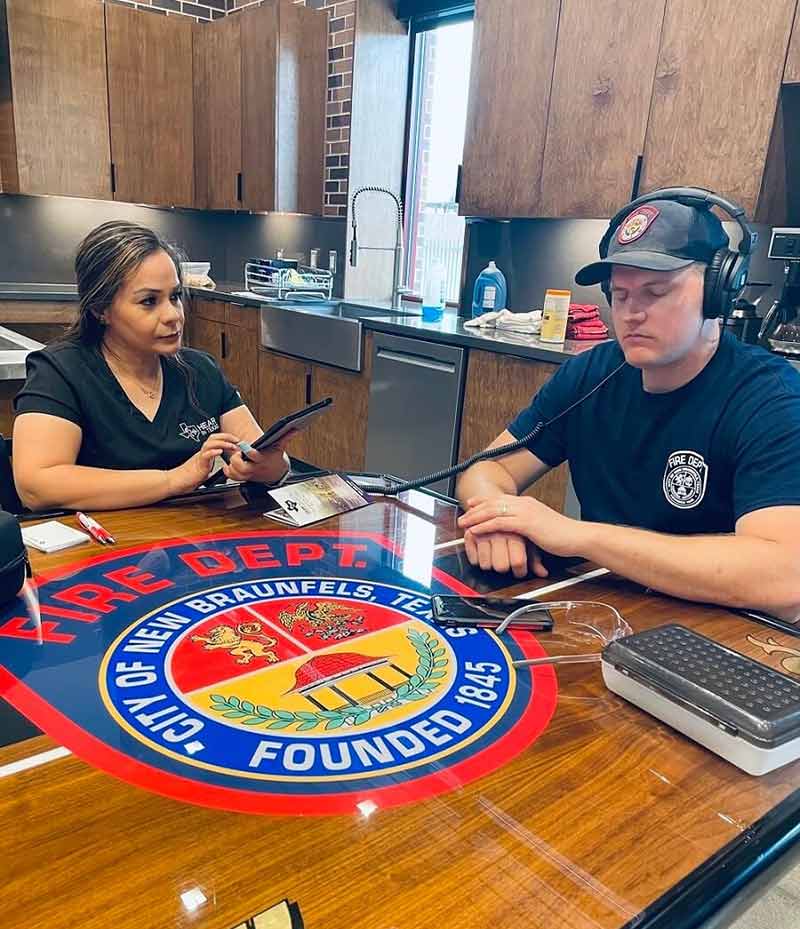 How Does This Benefit Work?
One of our team will visit your offices on an agreed date and set-up an area to carry out short 10-minute hearing screenings to ensure that they don't interrupt your staff's working day
At the screening, each of your employees will have their hearing professionally screened and the results will be shared with them immediately
If any of your team need additional help with their hearing, they'll then be invited for a comprehensive hearing assessment in their own time to further explore the reasons for their hearing challenges
Why is This a Free Benefit?
There are two reasons.
As New Braunfels most trusted hearing care experts, we care greatly about the hearing health of this community – this is just another way that we can proactively help more people to hear better.
Your staff that have a hearing loss may benefit from our services.
Why Should You Trust Hear in Texas?
Owned by one of the most trusted Doctors of Audiology in Texas, Dr. Sally Miranda, Hear in Texas is delivering the highest levels of hearing healthcare to New Braunfels through a team of experts.
How to Register Your Interest
To ask any questions and to schedule your visit simply call us at (830) 360-2000 or complete the form on this page.
We will then get in touch to share the next steps and help you/your team to be prepared for our visit.
With hearing loss becoming a growing problem and the World Health Organization predicting that it's going to double by 2050, I encourage you to prioritize your teams hearing health and make an annual hearing screening one more benefit they have by working with you.
I look forward to hearing from you.
"*" indicates required fields